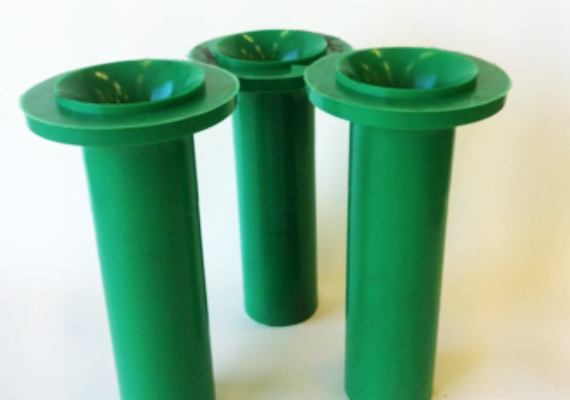 Polyurethane can provide significant savings through a longer lifespan that current solutions, as well as reduced service costs and downtime.
Polyurethane has properties that provide opportunities for many good solutions for industries suffering from extreme mechanical wear in their production and transport systems.
Examples of products for the minerals industry:
Nozzles for separation of a special fraction in raw materials processing, scrapers, wear plates, damper plates and gratings.