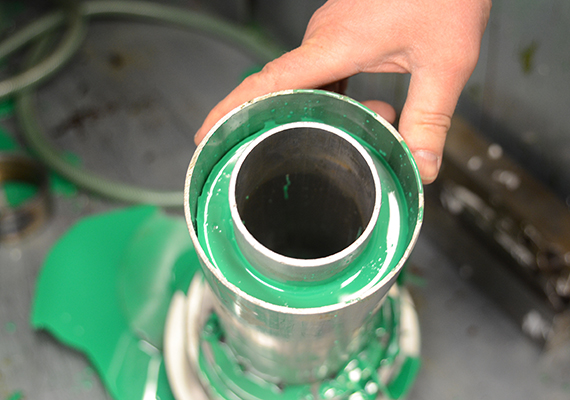 Our primary efforts are focused on solid, innovative polyurethane products for crane cradles, pipe supports, edge protectors, etc.
Protection of areas subject to wear in industrial companies, components in subsea installations, reductions in vibrations and noise, for shock absorption, weight reduction and corrosion protection.
Polyurethane molding consists of:
Raw material – possibility to customize needs-specific material properties. For example varying hardness and colour for various uses
Processing – top filling, bottom filling or vacuum filling.
Mold production – Use of metal mold, polymer molds, use of composite material.
Form filling – hardening in furnace and demolding.
Testing and quality assurance.
We possess vast expertise in the use of the different component parts, final processing of the raw materials and the challenges associated with moulds. This has also provided us with technical knowledge at a very high level concerning advanced mixing/dosing processes.