Rapid and detailed follow-ups, modern technology and customized products in polyurethane. This, in conjunction with high quality and short lead times has made SEMEK a preferred working partner both for the development of innovative technical solutions as well as for mechanical maintenance issues.

Among our 400 member companies, SEMEK is an innovative participant in the market, developing new and future-oriented solutions quite quickly for the oil and gas sector. We have seen a number of Semek products that we are certain will provide substantial usage benefits offshore both nationally as well as internationally

Solution-oriented, highly creative environment, willing to co-operate and good follow-ups with rapid responses. The products we have developed and use in co-operation with Semek here at Heidrun make daily life for us easier and safer. A step in the right direction as regards correct and reliable warehousing!
We have substantial accumulated experience as a problem-solver and supplier to the industrial sector. Customized solutions with polyurethane is our niche. The customer's needs and requirements are what is decisive in the design and functionality of the final product.
We possess expertise about the benefits of using polyurethane, but also about its limitations. We customize solutions that make the best match with a customer's needs.
Our focus is on quality, capacity to deliver and service.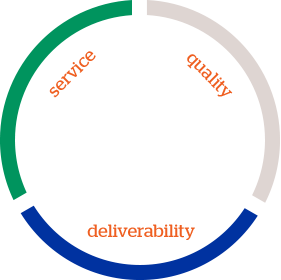 Polyurethane – Facts and properties
Polyurethane is an umbrella name for a large number of materials with varying properties. What they have in common is that they all contain urethane groups. A large number of other chemical groups can be constituents of the polyurethane molecules, for example: ester, ether, carbamide, biurate, allophanate groups and double bonds. By mixing in for example pigments, fillers, fibres and various additives, it is possible to change the properties in a nearly infinite number of ways. There are no other materials that provide such possibilities to change the material as polyurethane does.